When you first open the template for the Salsa Export, you will see the four mapping areas (Supporter, Address, Contact and Custom Field), but the only one available to select will be Supporter. This is because you will have to create your Supporter mapping before you can do anything else.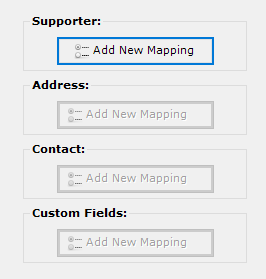 Once that has been mapped, it will be greyed out and the other three will be activated. You can only map one Address, but you can map multiple Contact and Custom Fields should you choose to do so.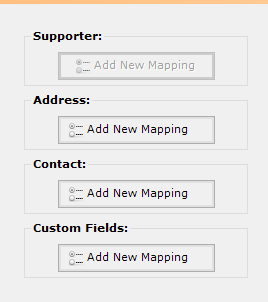 Below, you can see an example of a Supporter mapping: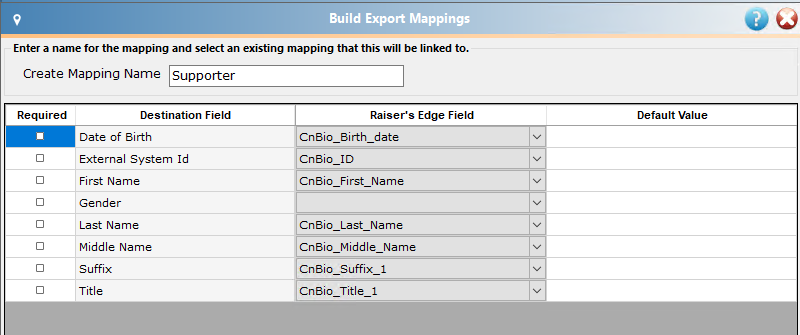 Below you can see an example of an Address mapping: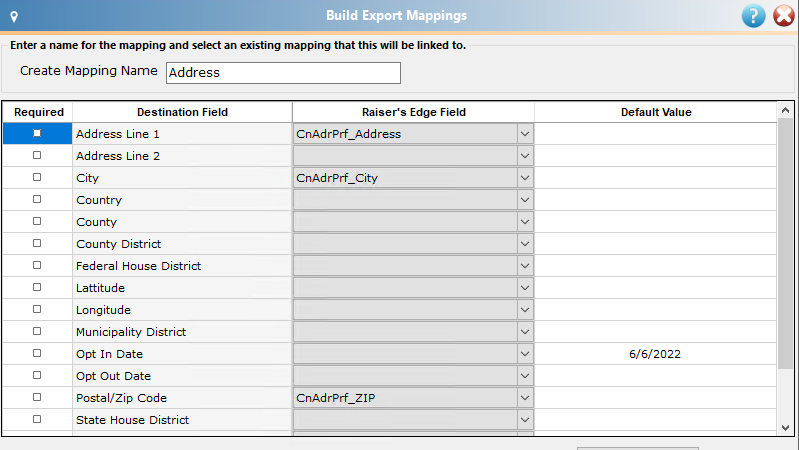 Below you can can see an example of a Contact mapping:

Below you can see an example of a Custom Field mapping:

When working with the Custom field, you will need to identify which Custom Field you are working with (in the row labeled "Field Name") as well as what the value should be. In our example, you can see we have used a Default Value to identify which field (the Nickname) and a Raiser's Edge Field to populate the value for the Nickname. Your Custom Fields will depend upon what you have created in SalsaEngage.
To import Group data into SalsaEngage, please visit the page devoted to that destination.