Chimpegration enables you to seamlessly integrate Mailchimp with Raiser's Edge and Raiser's Edge NXT.
Chimpegration Professional draws on the power of database view to allow you to
Export your email lists together with merge variables, tags and groups directly into Mailchimp.
Manage your unsubscribes, bounces and add actions to all constituents emailed in each campaign. Include open and click data too.
Import new subscribers directly from a Mailchimp audience.
Fully synchronise Raiser's Edge and Mailchimp; pushing changes and new records both ways.
Remove subscribers from an audience in bulk, based on a query.
Synchronise Mailchimp groups with constituent attributes, constituent codes, solicit codes or consent records.
Export a query of constituents directly onto a Mailchimp automation workflow.
Manage audience subscriptions in the Consent area of RE
Chimpegration Cloud is a smarter, faster, web-based solution, seamlessly integrating Mailchimp with Raiser's Edge NXT:
Export from your NXT lists automatically on a schedule to suit you
Manage your campaign results effortlessly, with scheduled and realtime updates to NXT
Import Mailchimp sign-ups to create new constituent records and update existing ones; run ad hoc, on a schedule or in real time too!
Your Pro package comes with Chimpegration Cloud as standard and includes a generous Cloud usage allowance too. You can also purchase Cloud as a stand-alone integration.
We offer all users a two week free trial of both Chimpegration Pro and Chimpegration Cloud.
Sign up for a Chimpegration Demo webinar
Request more information
Feature
Professional
Cloud
Export
Export contacts from query/list to Mailchimp including any merge variables
✓
✓
Add constituents to groups and tags in Mailchimp
✓
✓

Update existing constituent details
✓
✓
Export non-constituent relationship records
✓
Manage Results
Manage Campaign results including all sent, unsubscribes, bounces and spam
✓
✓
Add email opens and clicks to an action as attributes
✓
✓
Manage emails sent to non-constituent relationships
✓
Schedule the processing to happen as often as you like when you like.
✓ *
✓
Setup the processing to happen in real time as and when an email bounces, constituent subscribes or unsubscribes, etc
✓
Manage Subscribers
Remove constituent from a mailing list if no longer in a query
✓
View constituent's Mailchimp activity directly from The Raiser's Edge
✓
✓
Import
Import new Mailchimp sign-ups to create RE constituents
✓
✓
Update existing constituent data with changes from Mailchimp
✓
✓
Run imports on a schedule or realtime basis
✓
Synchronization
Full two-way synchronization between Raiser's Edge and Mailchimp
✓
Planned
Full two-way relationship synchronization
✓
Full two-way group synchronization
✓
Planned
General
Lock down areas of the application based on security
✓
Match constituents on email address
✓
✓
Match constituents on constituent id
✓
✓
Duplicate email address handling
✓
✓
* with the scheduler module for self-hosted organizations.

Chimpegration Pro Features
When making the move to MailChimp, we were excited to have a resource that integrates with Raiser's Edge. Now after using Chimpegration, we're even more excited. It's so easy to use from adding records into mail chimp and managing campaign results back over. The service has also been so responsive and thorough: there was an issue with the API Code that was fixed in a couple of hours. I highly recommend Chimpegration.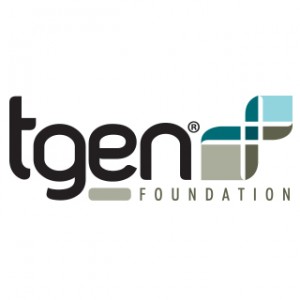 Alicia Cybulski, Database Specialist
We are very excited to be able to work with Chimpegration. Developing our own integration was not a prospect that we even considered because of the time and cost that would be involved. We are expecting that Chimpegration will be a very cost effective solution for us. Zeidman Development have been very responsive to our needs and helpful through the testing phase. We have had really good experiences using Zeidman's ID Lookup in the past and are looking forward to this new relationship.


Robert Badley, Manager, Donor Database