Audit

 

Trail Classic

allows users to track changes thoroughly and interrogate the data in RE
Track who made changes and when at a field level
Search and filter changes
Revert incorrect data with a simple click

Monitor who is logging in and out
Audit Trail Classic is available to self-hosted/third party hosted users only. If you are an RE NXT user please check out Audit Trail.
Feature
What is Audited?
New Records
✓
Updates
✓
Deletions
✓
Imports
✓
Gift Batch
✓
Global Change (via plug-in)
✓
Constituent Audit
Constituent Biographical
✓
Constituent Addresses and phones
✓
Constituent Address Attributes
✓
Constituent Attributes
✓
Constituent Notepads
✓
Constituent Codes
✓
Solicit Codes
✓
Additional Addressee and Salutations
✓
Prospect - General
✓
Prospect - Gifts to Others
✓
Prospect - Financial Information
✓
Ratings
✓
Proposals
✓
Proposal Attributes
✓
Proposal Solicitors / Canvassers
✓
GiftAid Declarations (UK Only)
✓
Volunteer Audit
Volunteer Assignment
✓
Volunteer Award
✓
Volunteer Checklist
✓
Volunteer Course
✓
Volunteer Interest
✓
Volunteer Mandate
✓
Volunteer Medical Details
✓
Volunteer Skills
✓
Volunteer Timesheet
✓
Volunteer Type
✓
Gift Audit
Gift Information
✓
Gift Attributes
✓
Soft Credits
✓
Gift Notepads
✓
Action Audit
✓
Action Information
✓
Action Attributes
✓
Action Notepads
✓
Relationship Audit
Individual, Organization, Education, Solicitor (Canvassar) Information
✓
Individual, Organization, Education Attributes
✓
Participant Audit
Participant Information
✓
Participant Attributes
✓
Membership Audit
Membership Information
✓
Membership Attributes
✓
Membership Benefits
✓
Membership Cards
✓
Miscellaneous
Audit in Log File
Searchable Audit Viewer Plug-in
✓
Global Change Processing Plug-in
✓
Define and highlight business rules that the data does not conform to
✓
Validatrix
✓
Undo changes
✓
User logins and logouts
✓
This is an exceptional tool that the Raiser's Edge was missing. The impact of Audit Trail for end users of RE was instant; complaints and requests to IT dropped dramatically and users felt empowered to correct issues with data themselves, now they could easily identify entry point and see all areas affected by a change. The longer term benefits can be found in the insights the data collected gives us. After creating an analysis model to give senior management a better view of our findings, we made some important changes to how we manage our data. This is a benefit that will grow year-on-year as we collect more data and the findings of which I presented at BBCon 2013 with David Zeidman.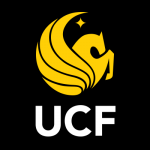 Mohammed Dasser, Director, Information Technology Services
At Pomona College, we reference Audit Trail nearly every day to correct mistakes and to identify data entry errors that require retraining. We also use it to distribute information to our users about specific changes made to constituents' records each day and to track our data entry personnel's productivity and workload. We love this product and simply couldn't function without it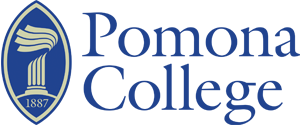 Nadine Francis , Senior Director, Advancement Services & Information Systems, Pomona College
Audit Trail is the perfect tool to enhance your use of Raiser's Edge in that it will audit all the main fields and who updates them, as well applying data standards this aids me in looking for holes in training and enables me to plug the gaps. Perfect for those questions from users, who updated those records as well as having added security to be able to reconstruct wrongly changed data. I would highly recommend this product.


Oliver Davey, Data & Business Intelligence Manager
We've used Audit Trail for the last year now and it's been an invaluable tool, helping us identify weaknesses in our data entry processes. The Field Profile and Audit Standards functionality enables us to pin-point fields with incorrectly entered data (e.g. non-capitalised letters in First Name, incorrect email address and date-of-birth formats, etc.). By identifying users who make these entries we've been able to target our training and reinforce end-users confidence in using the Raiser's Edge.

Niall Callaghan, IT Manager