There are three areas that can be mapped for Export to DotDigital: Contact, Contact Data and Consent. Each of these can only be used once and once they are used, they will be greyed out.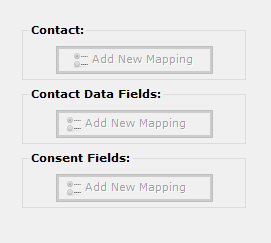 Below, you can see a sample Contact mapping. This is where you will add the email address (below, you can see that has been done using a Raiser's Edge field) and information connected to it.

Below, you can see a sample Contact Data mapping. This section allows you to add Address fields, Contact Name and other biographical information about your Contacts into DotDigital,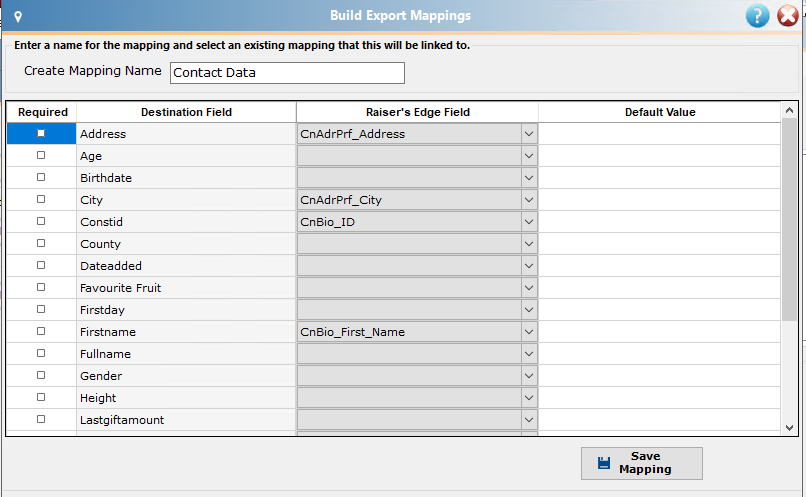 The last mapping section allows you to track Consent. You can see a sample of the fields available in this mapping below.

Should you wish to adjust the naming mechanisms of the Raiser's Edge fields, you can rename them in your Raiser's Edge Export.