The first thing you will need to do is run our Audit Trail Configuration. You should have received a link from us to download it, you can also find it in your Zeidzone account in the 'Organisation Downloads and Licenses' section.
This can be installed on any Windows machine, it should be installed for the person running the initial configuration and anyone who might want to manage it in the future.
This installation requires Microsoft .Net framework, if you do not already have this installed the application will prompt you to install it. Download it and follow the setup wizard. You may need to restart your machine after installing. You can then resume the Audit Trail Config.
You can find the Audit Trail Config shortcut on your desktop.
Open it and run through the wizard to configure Audit Trail. The user running the authentication must be an environment admin.
First, select your Cloud provider: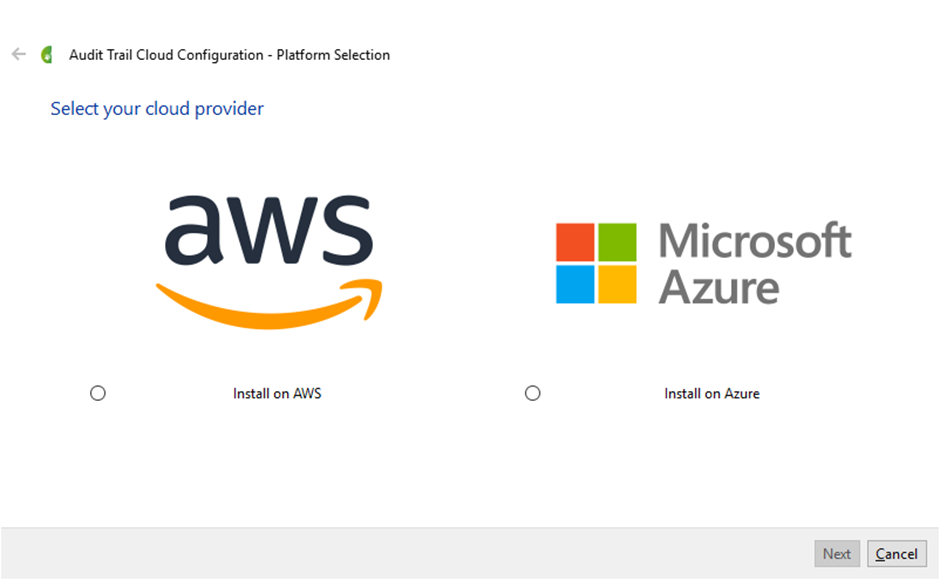 On the Welcome screen choose either:
In either scenario you will first need to Authenticate your Cloud account: