If you have downloaded the Audit Trail Config you can access it in your programmes or via the shortcut on your desktop

When you open the Configuration programme, you will be presented with a menu screen.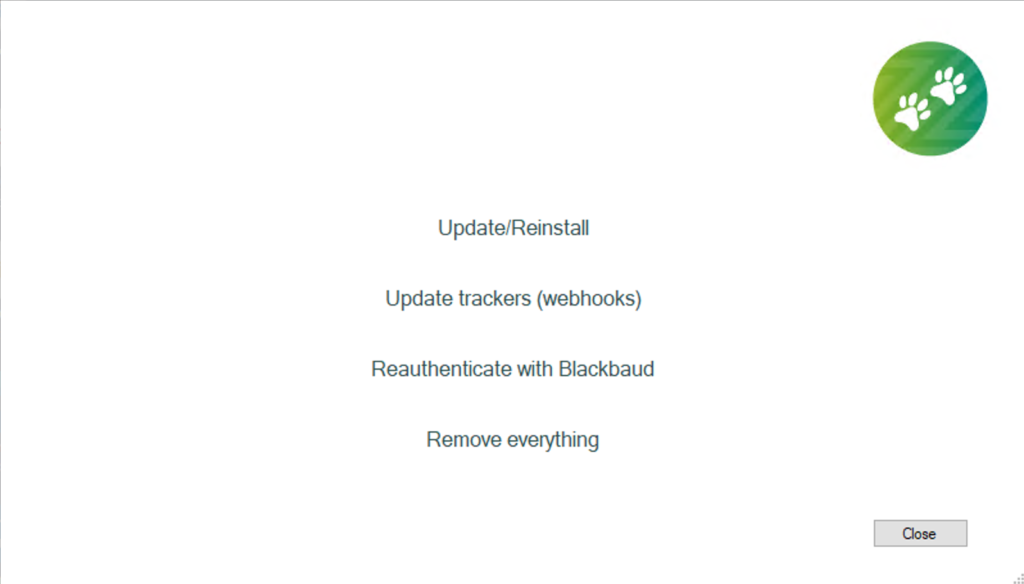 Update/Reinstall
You can use the config if you decided not to download all your data on install but want to download it at a later date. If we release updates to the infrastructure or product you will install those here too.
Update Trackers
By default when you install Audit Trail all trackers (the fields you are tracking in NXT) are checked. To make changes to what is tracked at any time go to the 'update trackers' section and check or uncheck the appropriate boxes.
Reathenticate
If your link to NXT needs refreshing you can do that by clicking on this option and following the steps.
Remove everything
If you wish to remove all trackers and delete all data as well as removing links to your NXT and Mailchimp accounts click 'remove everything'.
For full Config instructions please see the Audit Trail Set-Up guide.