There are three different ways of processing your results:
Ad hoc, (one off) – you might use this the first time you send a campaign, manually triggered
Realtime – Process an action instantaneously and automatically into RE, useful for new subscribers, unsubscribes etc.
Scheduled – For actions you want to take regularly on a specific day or at intervals
Add a New Process
From the homepage click on the plus symbol in the bottom right hand corner and select 'Campaign Management'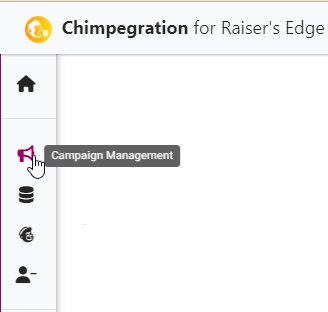 Then select 'New' or 'Copy From' to duplicate an existing process for editing. To edit an already existing template, please head over to 'Template Manager' and select the 'Edit' button.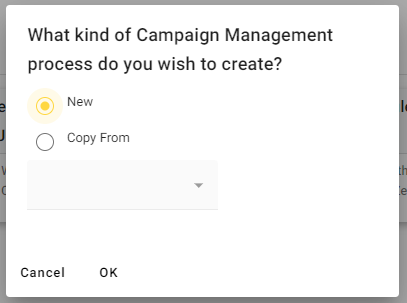 Follow instructions for the appropriate process below: