Import allows you to update existing and create new constituent records in your CRM. There are two different types of Import: Regular and Group
Regular Import allows you to bring in new sign ups and create new constituent records, and update constituent details as they are changed in Mailchimp across your merge fields.
Group Import allows you to add and update Group data to your CRM from Mailchimp into either; Custom Fields, Cons Codes, Consent or Solicit Codes.
For each type you have three different import options:
Ad hoc, (one off) – manually triggered
Realtime – Process changes and new sign-ups instantaneously and automatically into RE, Altru or BBCRM
Scheduled – Set up a specific day and time for updates to be added to your CRM

Add a New Import Process
From the homepage select 'Import from Mailchimp' in the left menu bar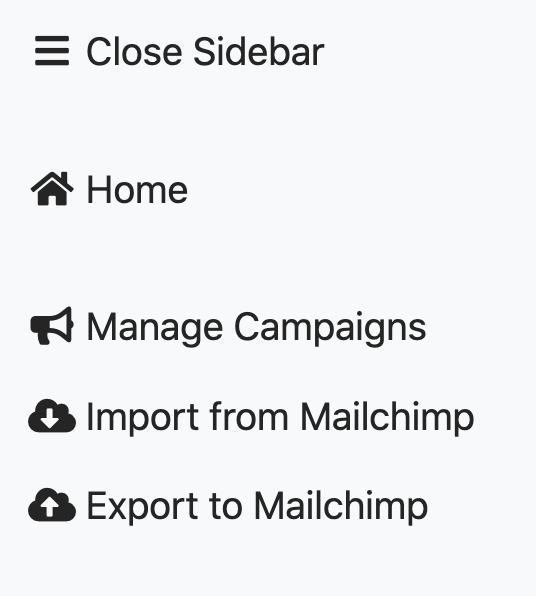 Then select either a Regular import or a Group Import, and then select 'New', or select 'Copy From' to duplicate an existing process for editing.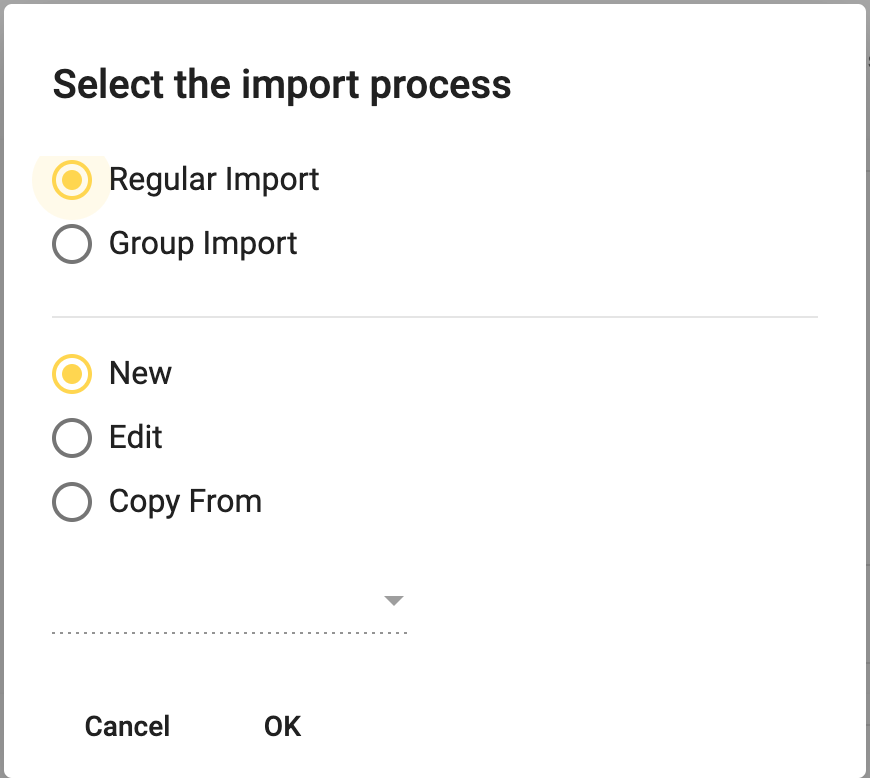 Follow instructions for the appropriate process below:
Edit an Existing Process
From the homepage click on the plus symbol in the bottom right hand corner (as above) and select 'Edit'
Click on the drop-down menu and select the process you wish to change.
Click 'OK' and make any changes you require.
Click 'Done' on the final tab to save your changes. Please note: if this is an ad hoc process clicking 'done' will also run the process.
You can see any existing templates and their status by going to the 'Settings' area.