Chimpegration View allows you to view a constituents' Mailchimp data directly from the NXT constituent record. You can select an email address to see the mailings sent and any actions taken on those mailings, such as opening the email or clicking a link.
See how to add the tile for other NXT users here.
You can activate the Chimpegration tile using your Zeidzone account, and you can see how that works in this video.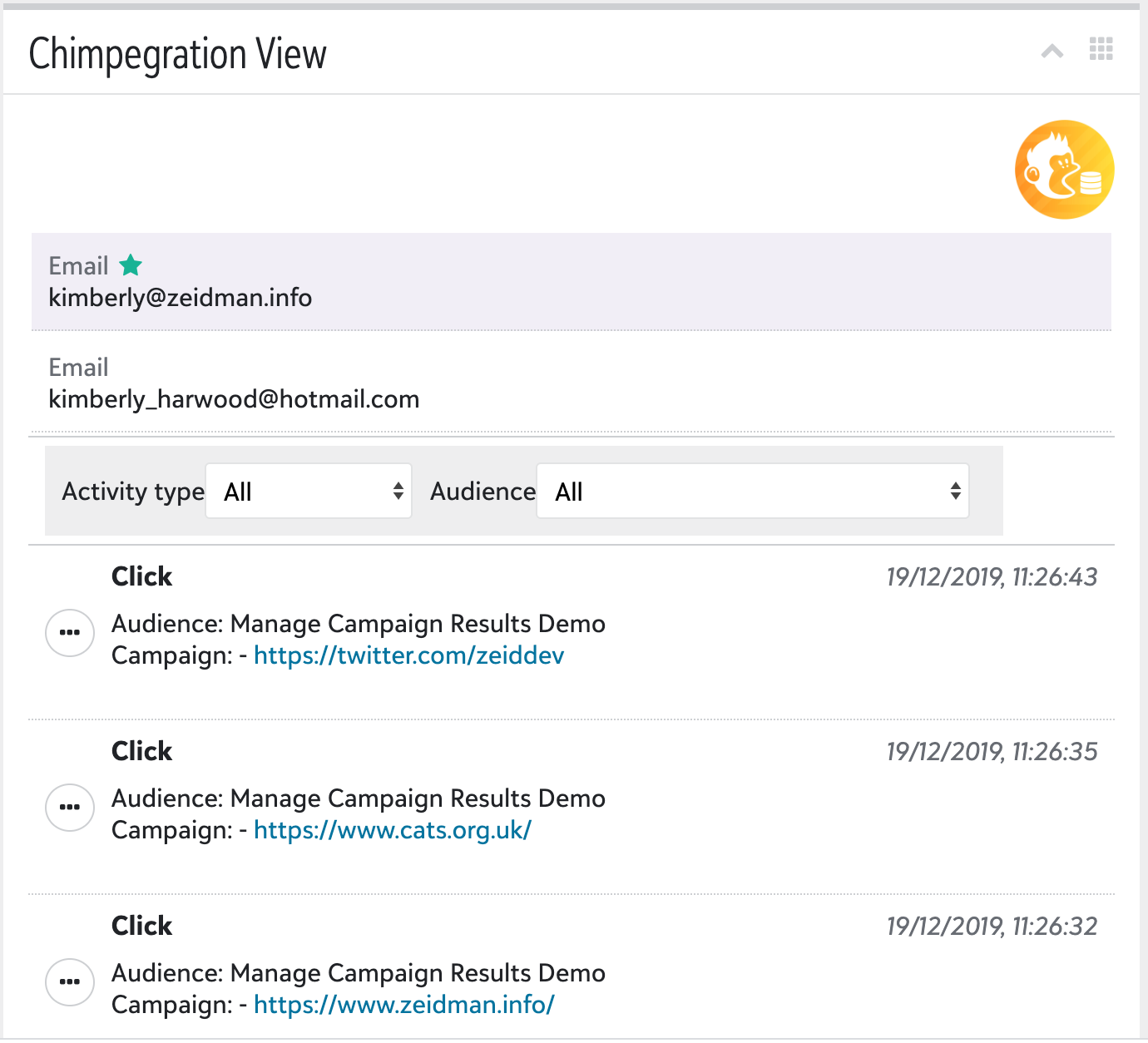 You can filter on activity type and by audience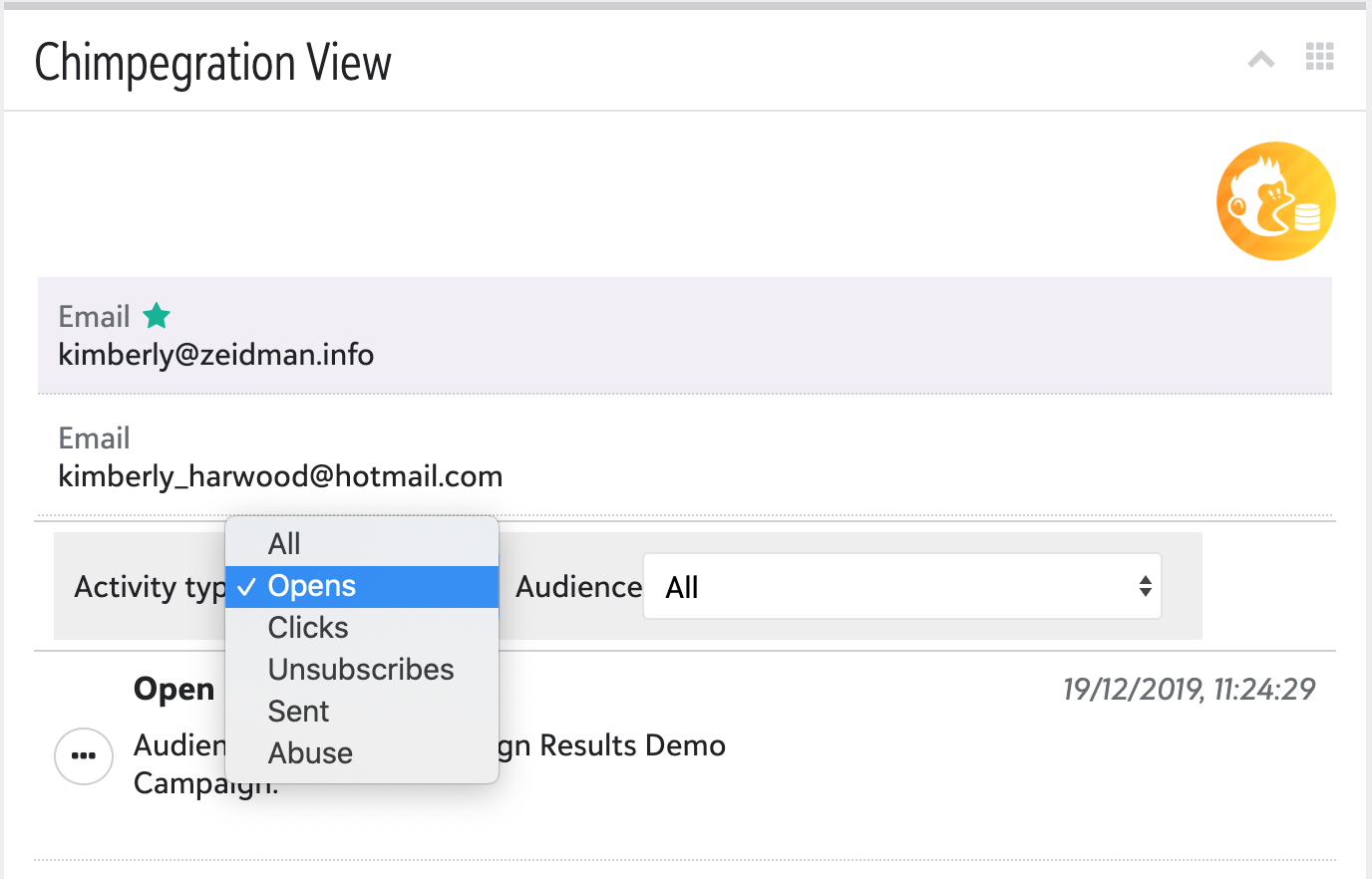 Note: if you have users sharing email addresses on NXT Chimpegration View will show activity for that email address which may not be for this constituent depending on your settings for primary email address holder. See multiple email address handling for more details.