From version 4.0 the control reports for export, remove records and export to automation are stored in the Reports area of Chimpegration. These are available for 7 days but can be saved locally as previously.
Not only will you see the status of the most recently run processes, you will also see the last 7 days' worth of reports too. As shown below: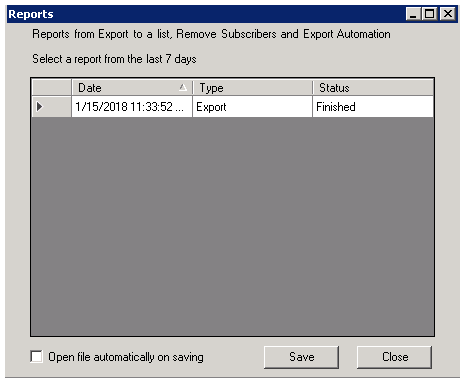 If you select a row you are then able to save the data to an output file. By checking the "Open file automatically on saving" tickbox the file will open up in Excel after saving.
Still got questions? Visit our Knowledge Base to learn more.