Spouse Relationships and Reciprocal Relationship values
You can decide how the relationship and reciprocal relationship values are set up. These are based on the gender. If you have consistently set the gender for constituents and their spouses then you are able to set a value for dependant on the gender. If constituents have been set consistently but not their spouse relationships Chimpegration will assume the relationship has the opposite gender.
You are of course able to set gender neutral relationship types such as "Spouse" or "Partner".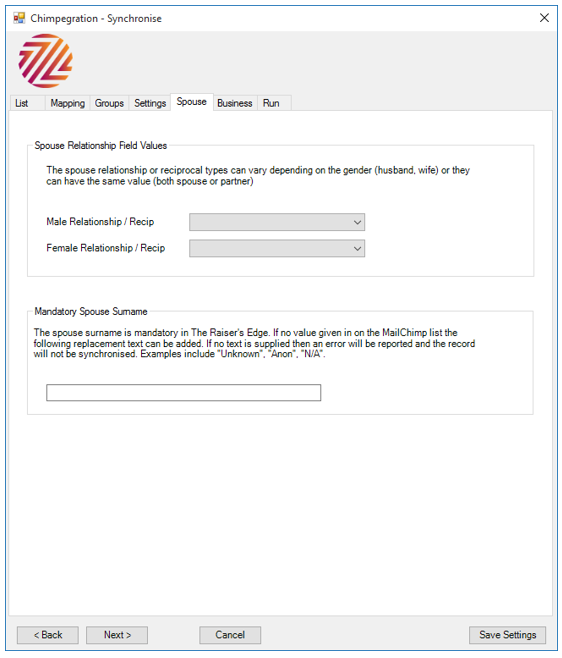 Mandatory Spouse Last Name
To ensure the synchronisation runs smoothly you can choose standard text to add to the spouse last name field on the constituent record. If you have not mapped a merge variable to spouse last name but have mapped other spouse fields then this value is required in order to create a new individual relationship record in Raiser's Edge.
Mandatory fields (not shown)
If there are any user–defined mandatory individual relationship fields (including mandatory address fields) then these will be prompted for at the bottom of this tab.
Still got questions? Visit our Knowledge Base to learn more.