You can choose whether to only add new emails or add new and update existing records, see screenshot below.
The first option will not update the values of constituents already in Mailchimp. However, please note that matching in export is based on email address so if the email address in RE has changed then a new Mailchimp record will be created. We recommend Professional users make all updates via the synch where matching is based on ConsID for greater accuracy.
*Professional users can also choose how to handle constituents who share an email address. The first option will select the constituent data containing the attribute specified in your settings.  If none of the duplicate records contain this attribute an exception will be raised and the constituents will be written to the control report and not exported as part of the list.
The second option will simply choose one of those records to export at random. This might be preferable for generic mailing lists where no personalisation is used. This is the only option for those using Chimpegration Basic.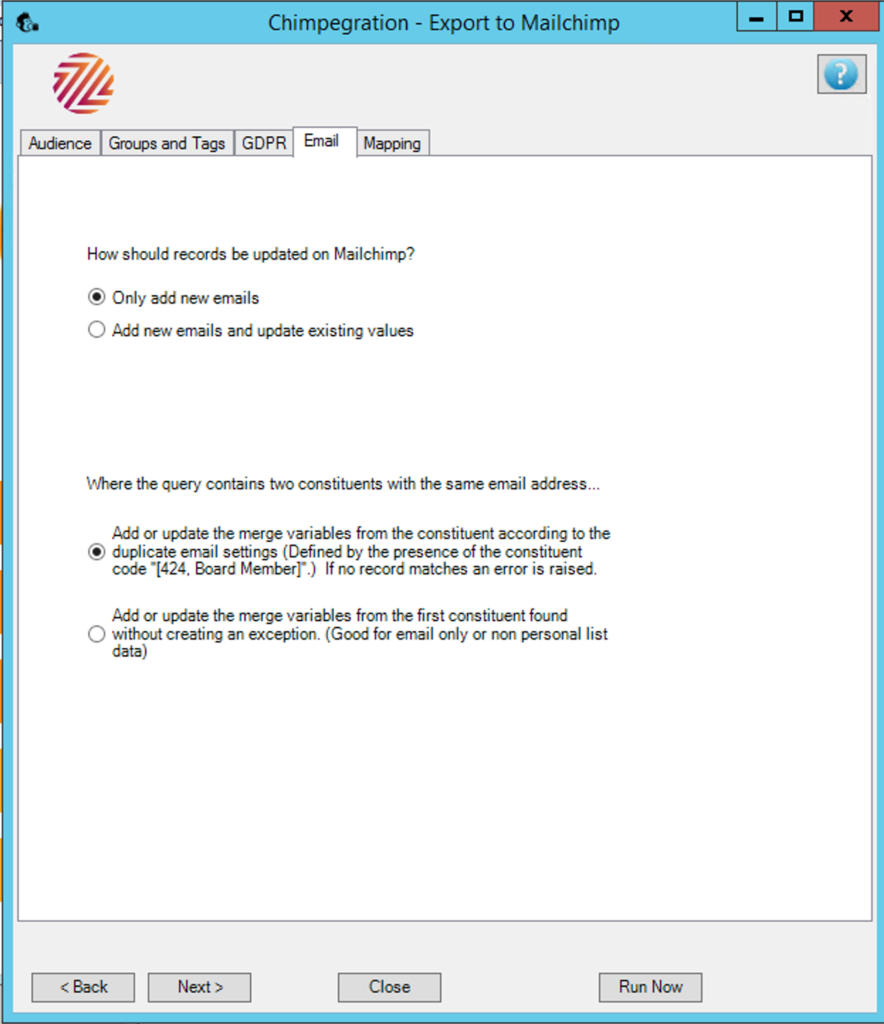 *For Professional users only
Still got questions? Visit our Knowledge Base to learn more.