If you have any business fields mapped then this tab will appear.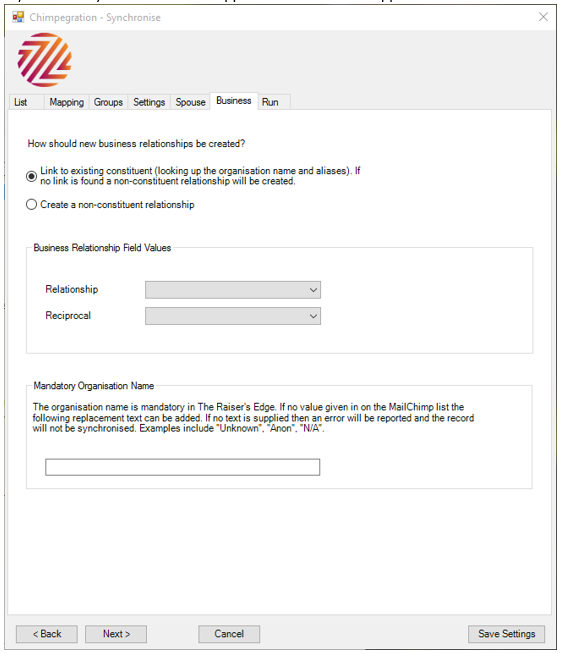 Business Creation
You can decide whether or not business relationships are created with a non-constituent relationship to the organisation or whether Chimpegration attempts to look up the organisation in your system. If it does not find a constituent with the same organisation name it will create a non-constituent relationship instead.
Business Relationships and Reciprocal Relationship Values
You can decide how the relationship and reciprocal relationship values are set up.
Mandatory Organisation Name
To ensure the synchronisation runs smoothly you can choose standard text to add to the organisation name field on the constituent record. If you have not mapped a merge variable to organisation name but have mapped other business fields then this value is required in order to create a new organisation relationship record in RE.
Mandatory Fields (not shown)
If there are any user–defined mandatory organisation relationship fields (including mandatory address fields) then you will be prompted to populate these at the bottom of this tab.
Still got questions? Visit our Knowledge Base to learn more.