When you choose to synch Raiser's Edge and Mailchimp you will first need to select a Mailchimp audience to work with.
Choose the query to synchronize the Audience with and create a control report for any errors. The query should include all the constituents that should be synchronized between the two systems. If the constituent is not in the query then changes in Raiser's Edge will not be transferred to Mailchimp. Anybody who signs up on Mailchimp will be brought over to Raiser's Edge. However if they then to do not fulfil the query criteria they will not be included in subsequent synchronizations. To ensure that they are included add a common denominator to the query, such as a constituent code, that they will be given during the synch.
You can also choose to only synchronize a segment of your Audience, this can be useful if you have a very large Audience and only want to bring over changes to certain records, or if your segmentation relates to groups or relationships.
You can also choose to update only existing constituents, only new constituents or both. This is defined by the presence of a ConsID on the Mailchimp record.
Finally you are able to create queries based on the constituents that have been created, updated or existing constituents that you have chosen to skip.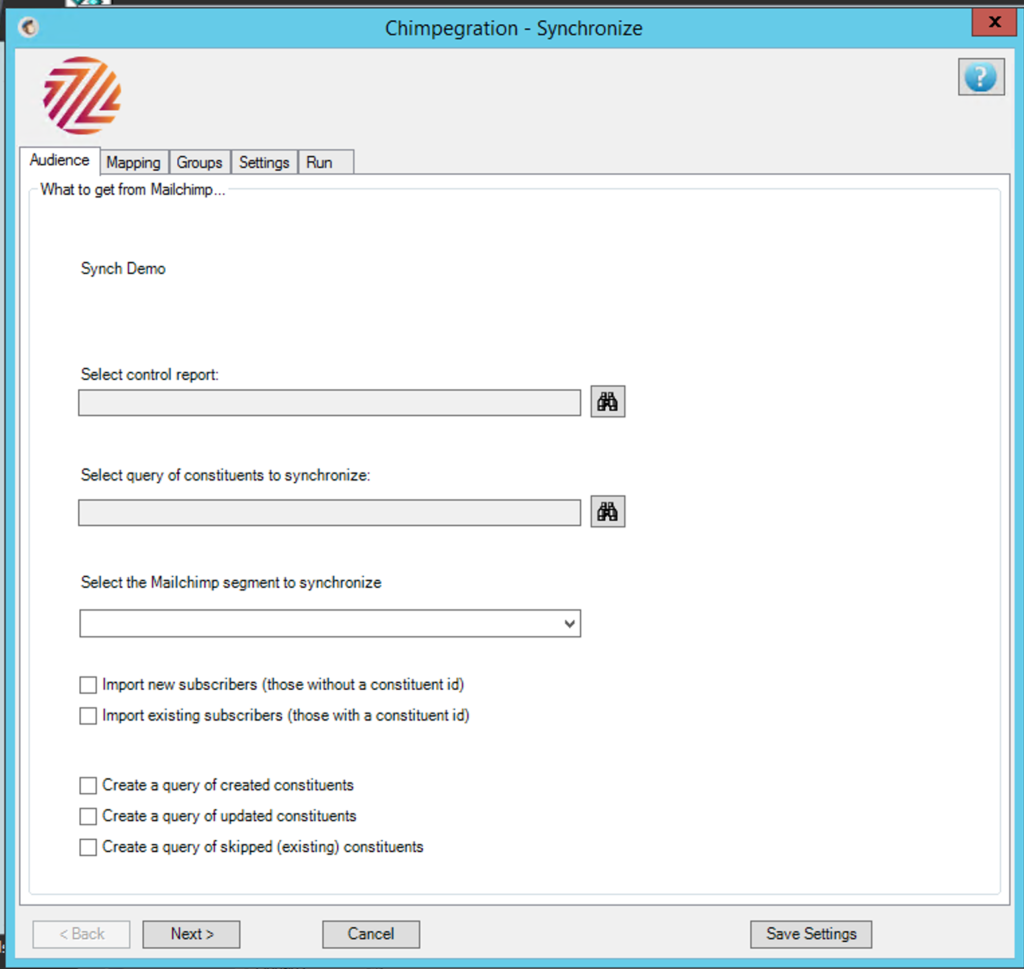 Still got questions? Visit our Knowledge Base to learn more.