Basic Users
In the Basic version users will be matched on email address and processed against all records by default.
Pro Users*
Choose how to identify your constituents in RE, you can either match on email address or ConsID. Please note that if a user has unsubscribed Mailchimp no longer stores the merge variables so the record will be looked up by email address only.
If matching on ID make sure you match to the same field you exported the ConsID to.
If matching on email address you need to decide how to deal with constituents who share an email address. The first option will add the process to everyone with the email address on their record. The second option adds the process only to the record identified as primary (as per your settings).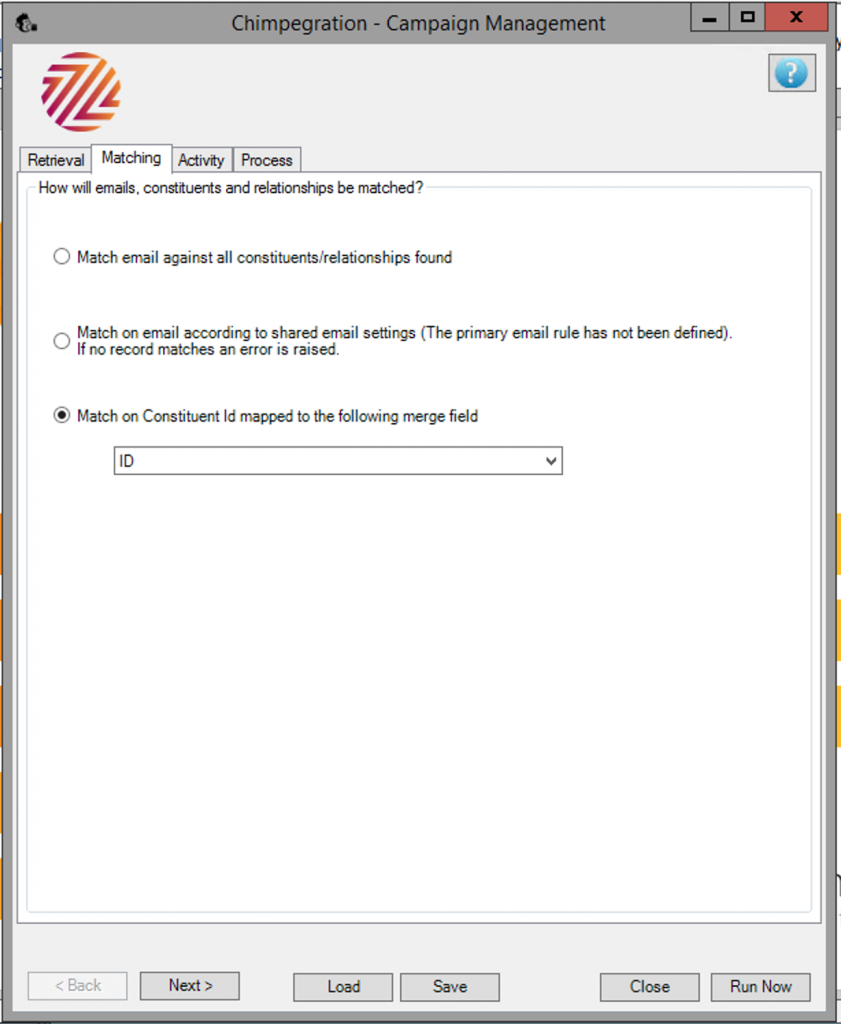 Note that the text in the image above will vary depending on the duplication criteria you have set up in settings.
Still got questions? Visit our Knowledge Base to learn more.