In order to keep your dropdown list in the 'Manage Campaigns' section clean you can archive processed campaigns here by simply selecting them and moving them into the 'Archived Campaigns' box using the arrow buttons. If you need to process a campaign after archiving just move it back into 'active campaigns' and it will now appear in the dropdown menu again. Note that this only affects Chimpegration and does not impact on Mailchimp itself.
You can also change the order in which campaigns appear in Chimpegration. This makes it much easier to find a campaign in Campaign Management.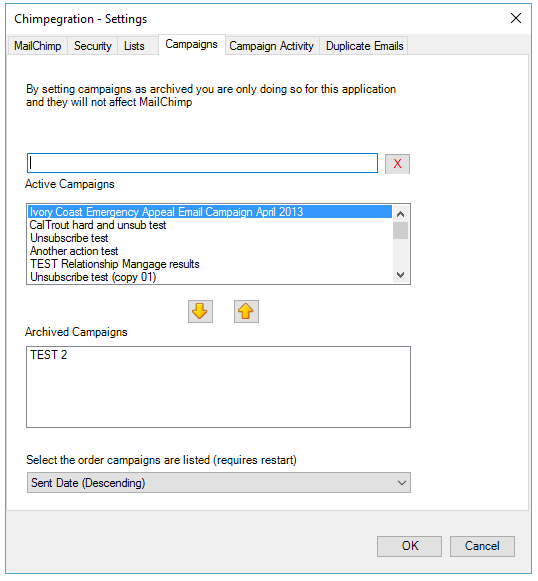 Still got questions? Visit our Knowledge Base to learn more.