Here you can select the action attributes and appeal responses you wish to use to track information on email opens and clicks. This involves prior set-up on RE in the attributes actions text area and campaign response area of the Config.
Action Attributes
In order to be able to update campaign actions rather than just create a new one, you should specify an attribute to store the Mailchimp Campaign ID.
You are also able to store the campaign name as a notepad. In this case you will need to supply the notepad type.
As previously stated, you will also need to set up Action Attributes for Opens and Clicks to be able to collect that information within Raiser's Edge
If you are not sure about how to add an Attribute to your Raiser's Edge, please refer to this Blackbaud Knowledge Base article
Appeal Responses
Appeals can only have one response so the response will be added in a hierarchy in the order seen below. So a 'sent' response will show if the email has not been opened, an 'open' if the email has been opened but no links clicked, and a 'click' if a link has been clicked.
You can select the response categories to represent each of these scenarios from the campaign response code table.
You can also tick the box to allow you to track the name of the Campaign sent via an Action Note. Once ticked, you will need to select an Action Note Type.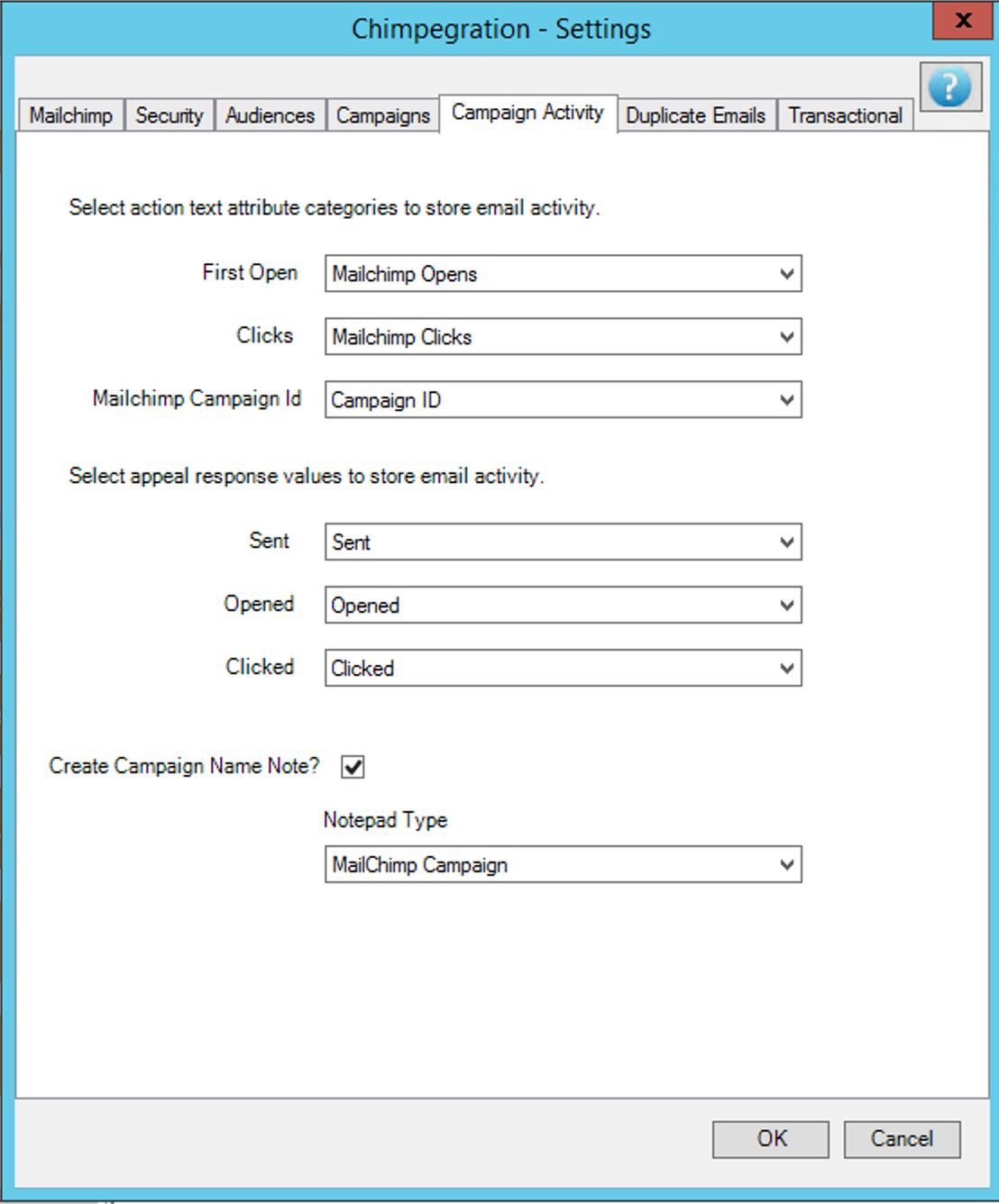 Still got questions? Visit our Knowledge Base to learn more.