Chimpegration View allows you to view a constituents' Mailchimp data directly from the Raiser's Edge constituent record. You can see their details, mailings sent and any actions taken on those mailings, such as opening the email or clicking a link.
From the constituent record go to the macro button and select "View.On.MailChimp"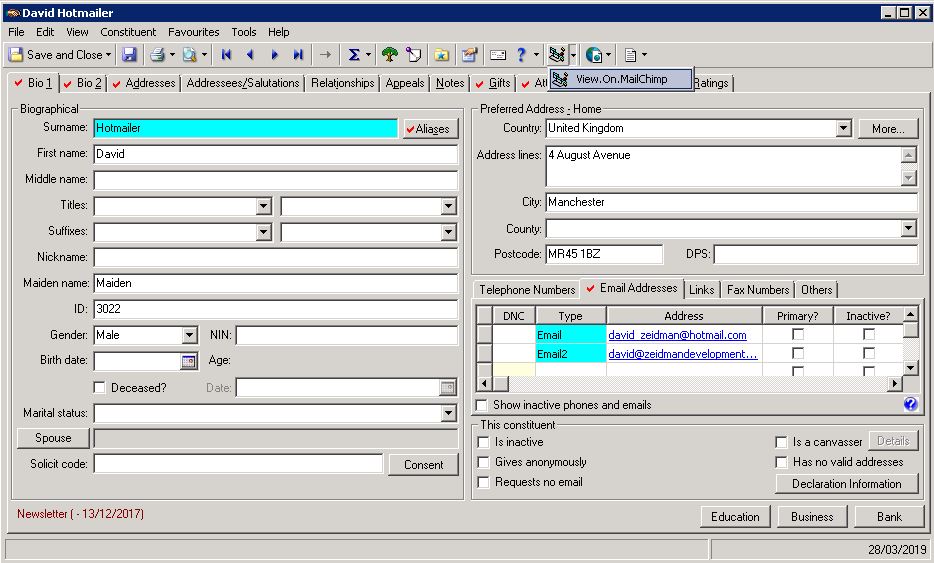 This constituent has two email addresses and this will be reflected in the Chimpegration View. The activity for the constituent is dependent on their email address and the list that they are on.
Note: if you have users sharing email addresses on RE Chimpegration View will show activity for that email address which may not be for this constituent depending on your settings for primary email address holder.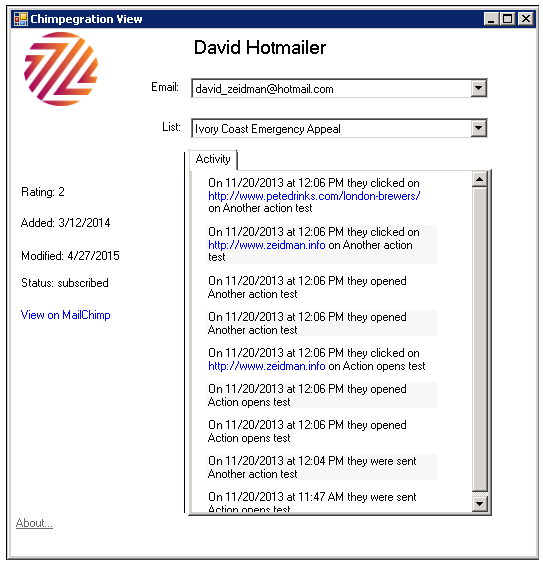 Still got questions? Visit our Knowledge Base to learn more.