Import/Export the Grid
When working with Data Transformations, you can Export/Import the grid. This is helpful if you are using the same Source field options in multiple locations throughout your template or if you want to use the same options in another template. To see a video of how to export/import a grid of Data Transformations, click here.
Beginning in version 5.11, organisations with paid Importacular access will also be able to save transformation grids to the Cloud and work with standardised transformation grids made available by the team at Zeidman.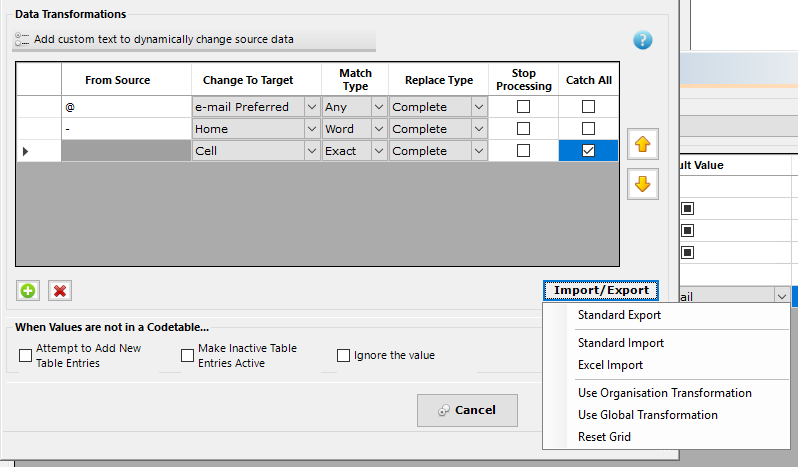 Standard Export – Exports the grid to a .xml file that can be imported into any Data Transformation grid
Standard Import – Imports a .xml file into a Data Transformation grid
Excel Import – Imports an Excel file into a Data Transformation grid
Use Organisation Transformation – Imports a saved Data Transformation grid from the Cloud (specific to your organisation)
Use Global Transformation – Imports a saved Data Transformation grid from the Cloud (created and maintained by the team at Zeidman Development)
Reset Grid – Allows you to easily clear all settings from the Data Transformations grid for this particular field