With each data source you will need to create your mapping template based on the data you wish to import. You get access to import into the constituent, address and gift fields for free.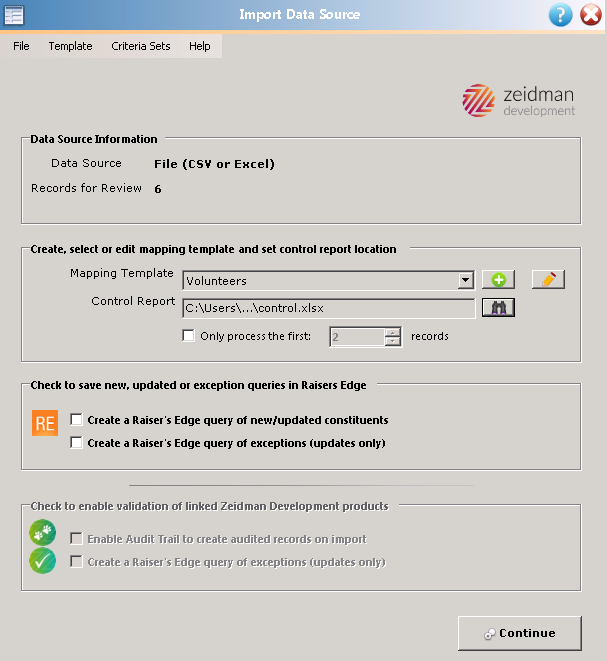 To create a new template, click on the plus symbol, and choose a name for your mapping template. You can have many different templates for different events, forms, email lists etc.
You can now map data to different areas of RE using the tabs provided. See the import areas for more details.