Once you have selected your data source, you will be able to select a saved template or create a new one. When you open Importacular for the first time (or when you open a specific data source for the first time), you will not see any templates in the drop down menu.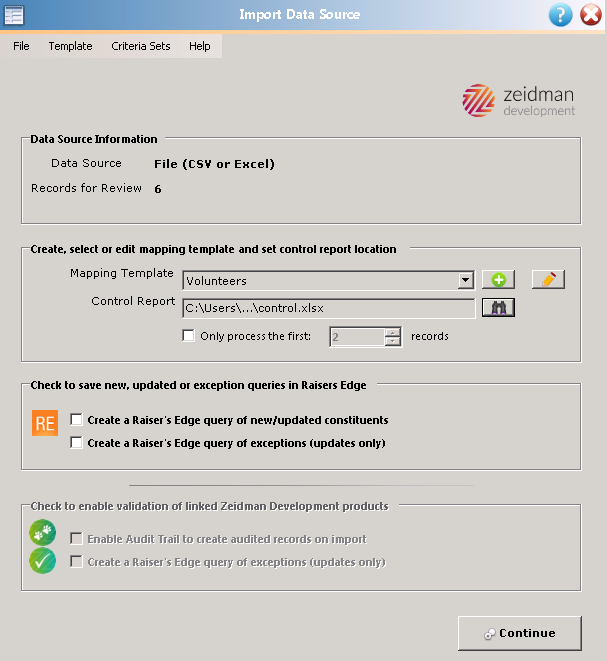 To create a new template, click on the plus symbol, and choose a name for your mapping template. You can have many different templates for different events, forms, email lists etc.
To edit or view an existing template, select the template that you would like and then click on the pencil icon to the far right,

You can now map data to different areas of RE using the tabs provided. See the import areas for more details.