The area labelled as "Volunteer Mapping" in Importacular allows you to populate the area in the Volunteer module that is labelled "General" and contains information regarding the volunteer type, emergency contact information and vehicle use for volunteer purposes. It also contains "Future Award" information that maps to the "Awards" section.
The Raiser's Edge General area within the Volunteer Module looks like this: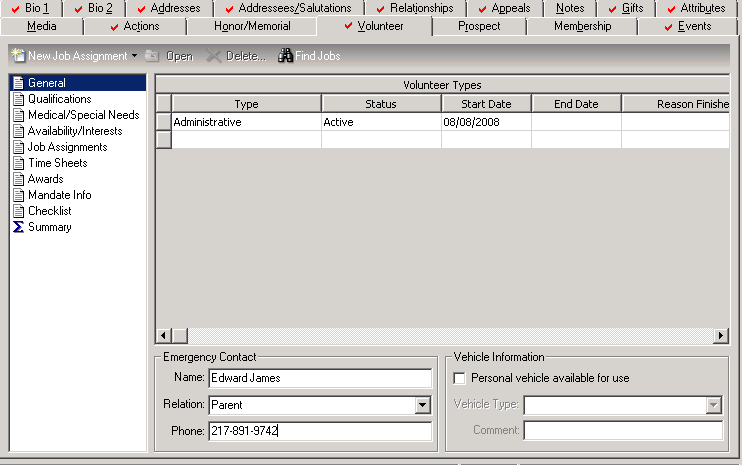 The Future Awards data will map here (see the bottom section):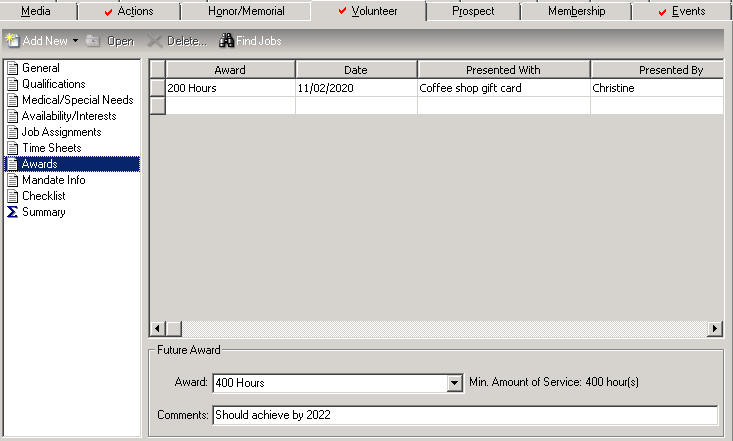 The Importacular mapping screen for the Volunteer Mapping area looks like this:

Please note that none of these areas are key fields required for import, but you may have required fields per your organisation's use of Raiser's Edge.
Due to the setup of the corresponding field within Raiser's Edge, the Emergency Contact is a single text field, so the entire name of the person being listed as an Emergency Contact must be in one data field. Also, the Emergency Relation field corresponds to the Relationships code table. Future Awards share a code table with Awards. There is also a separate code table for Vehicle Type. All of these code tables can be viewed in Config within Raiser's Edge.