The Key Name in this screen is synonymous with the field for Alias (not the Alias Type, but the actual Alias field itself).

As per the instructions for the Constituent mapping, you are able to look up constituents using an alias.
You can work with the Area Settings for Alias in order to determine what constitutes a match and how those are imported (or not) into Raiser's Edge. Always review your match settings to ensure that you update data to the Raiser's Edge as intended.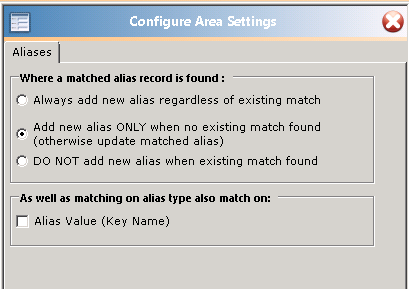 For information about the paid option that allows you to delete Constituent Alias records in the Raiser's Edge, please see this section of the User Guide.