The Medical Information Mapping links to the Medical/Special Needs section within the Volunteer tab on the Constituent's record.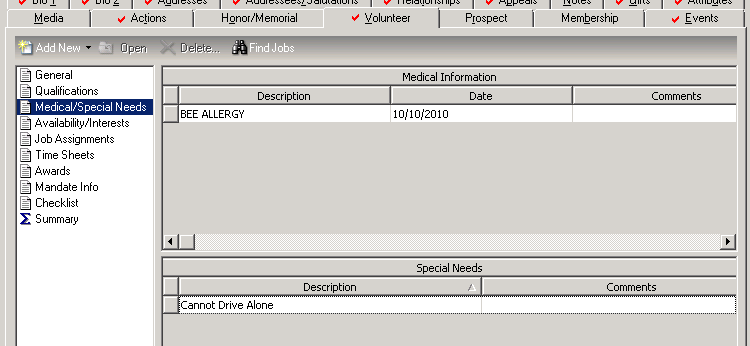 Here you can see a screenshot of the Medical Information Mapping:

Note that you will need to fill in Description with the information regarding the individual's medical information.
Medical Information mappings also contain area settings. These can be seen below: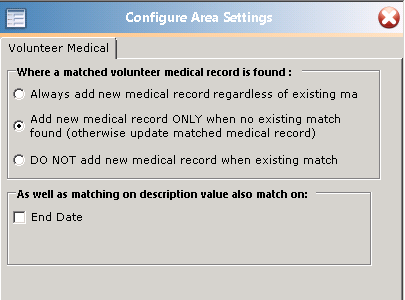 The Special Needs information can be seen here.