Default templates allow you to save time and standardise your Importacular templates since you can copy all of your field mappings and settings.
To begin, you will need to add an already created template as a Default Template. You can do this through the Manage Templates function. This function is accessed via the dropdown for 'Help' and the menu item of 'About Importacular'. Then, you'll select the option of 'Advanced' in the bottom left hand corner of the screen.
After you click on 'Advanced,' select the option to 'Manage Templates.' From here, you can add or remove templates from the list of Default Templates using this File dropdown or the shortcut keys.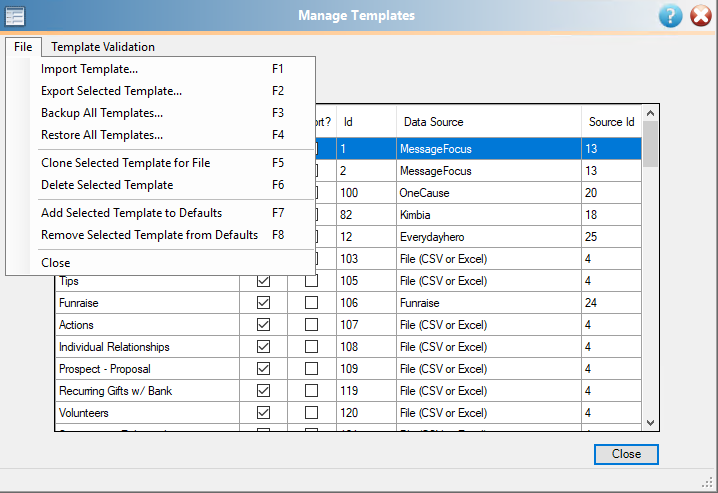 Once you have added at least one template as a Default Template, you can work with your Default Templates when you create new templates.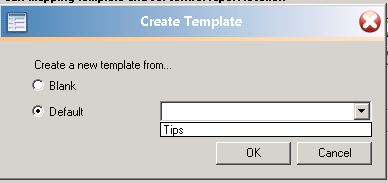 If your Default Template has a different data source than the new template that you create, you may need to adjust your mapping accordingly.