Once you have completed your mapping template you will return to this screen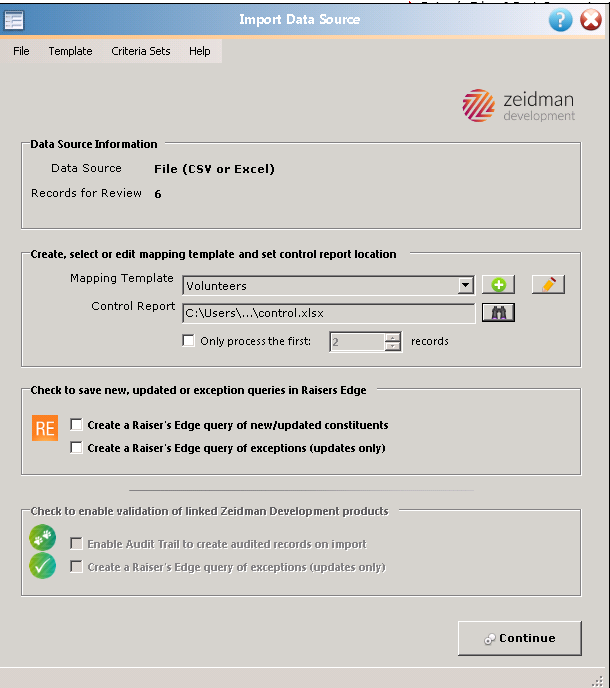 A mapping template from the dropdown menu must be selected and a control report has to be created (this will show any errors in the import). To create the control report, click on the binoculars at the end of that row. You will not need to do anything to create the control report, but you do need to tell Importacular where to save it.

Determine where you would like to save your control report and give it a name (seen below).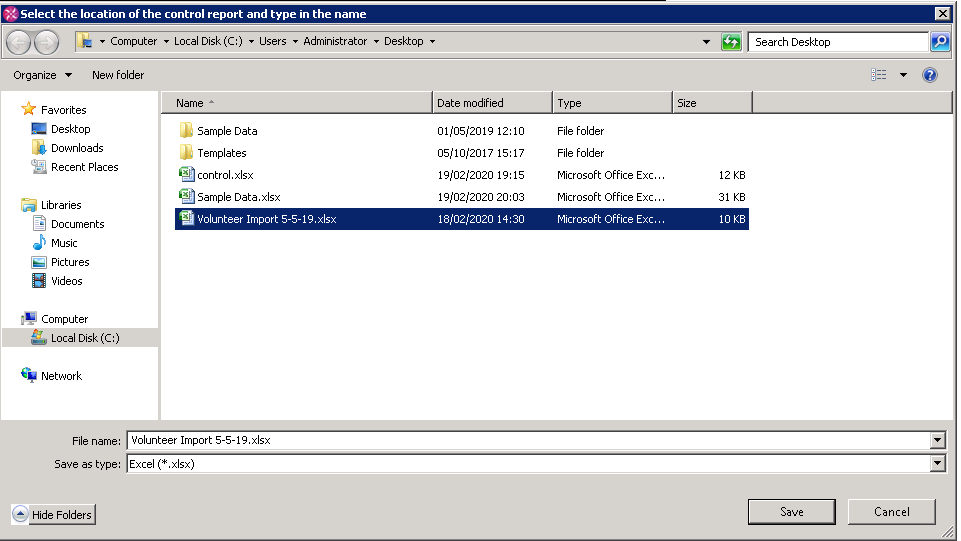 Once you have named your control report, you can choose to create queries of new and updated constituents and exceptions for review later. Do not change the file type as the control report must be saved as a .xlsx in order to preserve the data correctly.

Finally, if you have already purchased Audit Trail or Validatrix from Zeidman Development, you can ensure all changes are tracked on import and subjected to existing data rules before committing changes. Find out more about Audit Trail (both Professional for self hosted and Cloud for those in Blackbaud NXT) here and Validatrix (for self hosted) here.

You are now ready to process the downloaded data. Click continue and you will be taken to the data review screen where you can review all of your data before importing into the Raiser's Edge.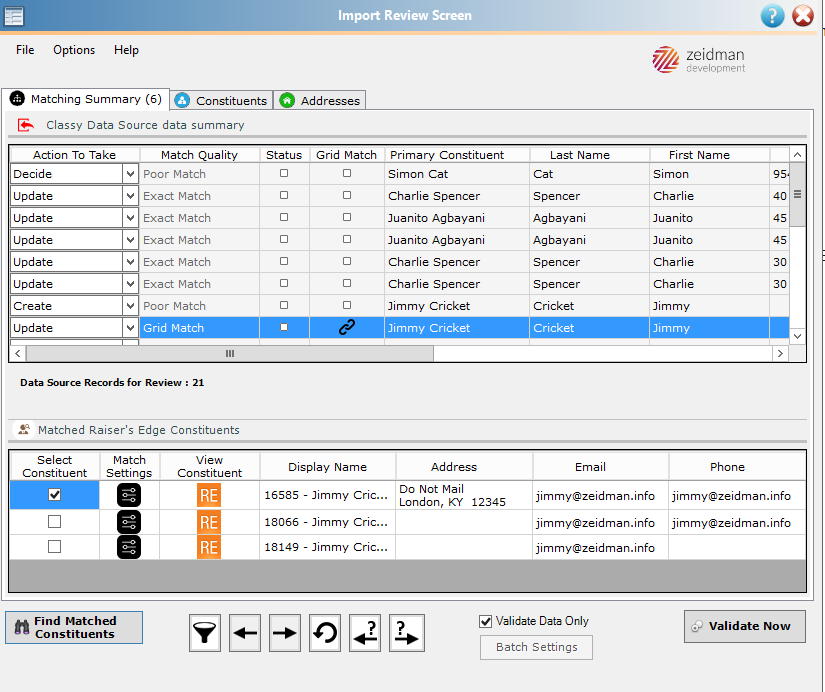 Please note that the Review Screen can be enlarged to view all data at once using the arrows to the sides and in the corners of the window.
The review screen gives you an overview of the incoming data, the matches made to the records, the ability to change those matches and the option to update the incoming data.
The data source tab gives you an overview of the data with the matches that have been made. The subsequent tabs correspond to the mapping areas that have previously been setup and displays the complete range of incoming data fields that you have mapped as well as any default values.