In order to use the Dinner Preference Mapping within Importacular, you will need to have linked Menu items to your Event within Raiser's Edge. This is a two step process.
First, you need to add the appropriate Menu options to the Event Menu Code Table in Configuration.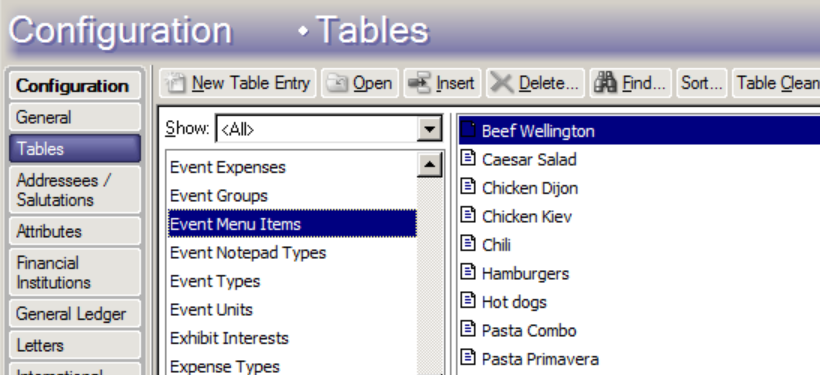 Once the Menu items have been added in Configuration, you can add them to the Event. Open the Event record, click on the drop down of "Event" in the tool bar and select "Menu."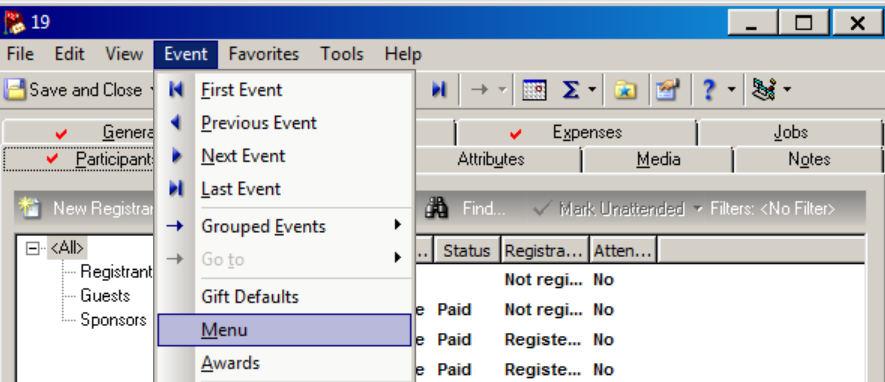 Select the Menu items that should be available for this Event.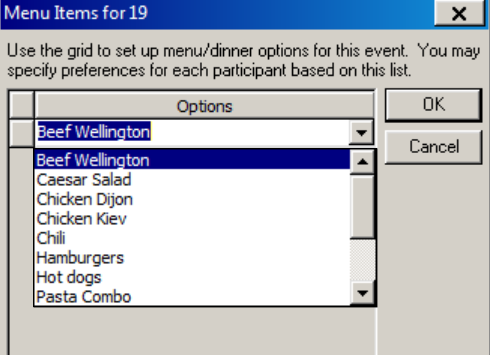 Once you have your menu items available, you can import Dinner Preferences using Importacular. The mapping screen looks like this:

You must map to the Event Menu ID in order for a Dinner Preference to be imported.