Organisational Relationship Area Settings work with matching data to existing Organisational Relationships, searching by Alias and working with Primary Business settings.
For Constituent Relationships: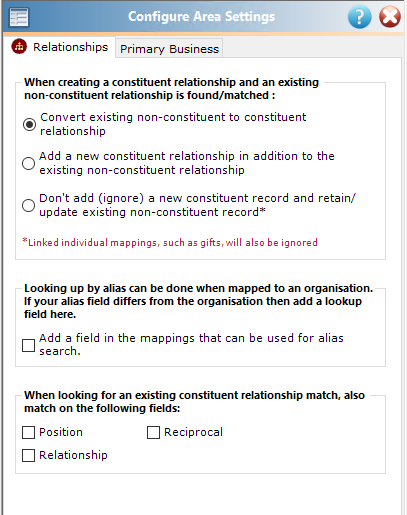 On tab 1, you are able to determine how an organisational relationship record is processed if a match is found. You can also opt to use fields such as the Position, Relationship and/or Reciprocal to match to existing relationships in the Raiser's Edge.
You can also choose to add the function to allow a search by Alias for Organisations. See this knowledgebase article for more information regarding matching with an Alias.
On tab 2, you can work with the Primary Business Settings.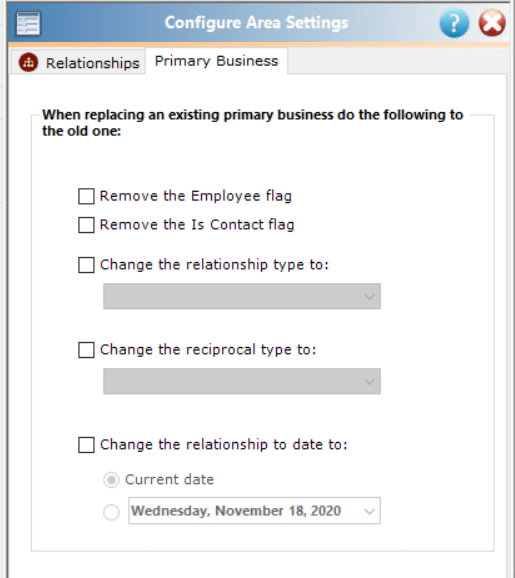 Non-constituent relationships have much of the same functionality (sans the options specific to creating a Constituent record).