Organisational Relationship Area Settings work with matching data to existing Organisational Relationships, searching by Alias and working with Primary Business settings.
On tab 1, you are able to determine how an organisational relationship record is processed if a match is found.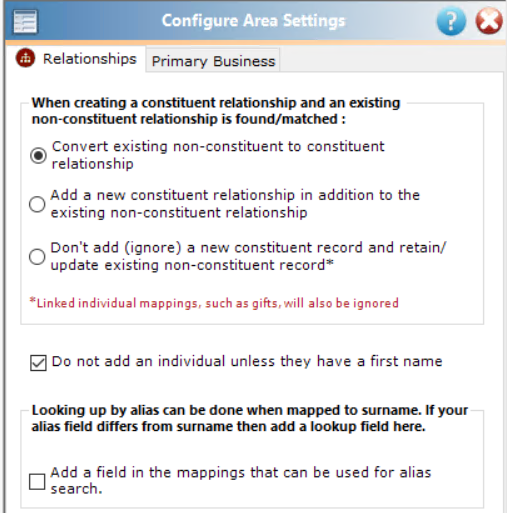 You can also choose to add the function to allow a search by Alias for Organisations.
On tab 2, you can work with the Primary Business Settings.