Individual Relationship Area settings differ depending upon whether or not you are working with a Constituent Relationship or a non-Constituent Relationship.
Here are the settings for Constituent Relationships: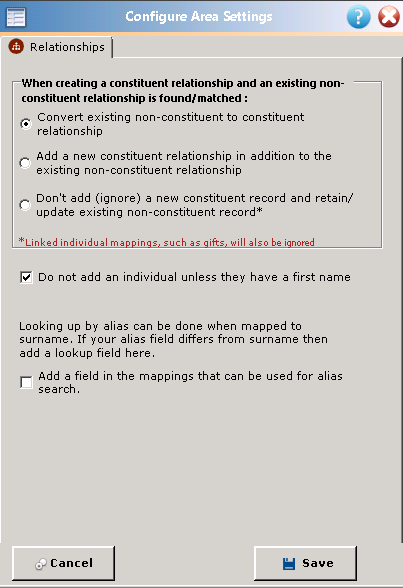 You are able to determine how an individual relationship record is processed if a match is found.
You can also choose whether or not to create records that have no first name.
Finally, you can opt to use an alias for a lookup field.
Here are the settings for Non-Constituent Relationships: