In order to link a transaction on the constituent's gift tab to the registration tab on the constituent's participant record, you will need to use the Participant Link to Gift mapping. You can only add new Gifts that are mapped within your template. Importacular cannot link existing gifts in the Raiser's Edge to Event Participation records.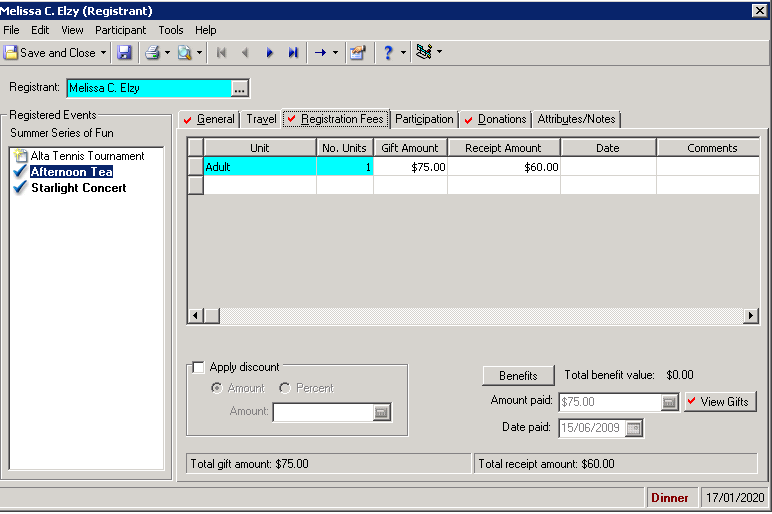 To begin, you will need to create a gift mapping for the registration transaction using the Gift destination within Importacular. Once your gift is mapped, you'll need to select the option for Participant Link to Gift.
(Please note, to populate the remainder of this tab on the Participation record, you will need to work with the Participant Registration Fees mapping in Importacular.)
In the mapping screen for the Participant Link to Gift, you specify which gift (our example shows what it looks like should there be two gift mappings within the same template) to apply this link to as well as the amount to be applied (as shown below).

When selecting the applied amount, please note that you do not have to select the entire amount of the transaction (which is particularly relevant if you are working with a split gift).
Also note that this link will only appear once the gift batch in Raiser's Edge has been committed.