With this destination, you can import Fund Relationships to link Constituents to Funds. The Fund is the only key field in Importacular and it can be populated with either a Source field or a Default value (though a Default value is shown below).
You can watch a video demonstration of this destination here.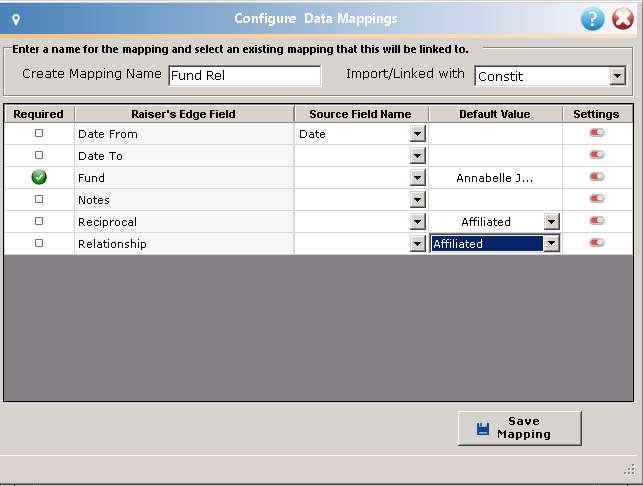 The example above shows a sample mapping of Fund Relationships to a Default Value, but if you are working with a field in your data source that identifies the Fund for the relationship, you would select that field in the Source Field Name column.