In order to determine constituent matches, you are able to set up lookup criteria sets. We supply default values but if you want to fine-tune the look up process you can do so at this point. You can change the default values (this will affect all templates created after your changes are made) or you can change the criteria for a specific template.
Criteria Sets specific to a template only affect the record matches for that template. You may find that specific adjustments for your templates will help you increase the accuracy of your matches. You can watch a video specifically regarding Criteria Sets connected to a template here.
Below, you can see a sample of Individual Criteria Sets. You can choose the criteria for the matches as well as the quality of the matches so that you can control how the data in your import matches to the data in the Raiser's Edge.
To create your own press the green plus symbol in the image above. To edit an existing criteria set double click the row or press the pen symbol.
When you open a specific criteria set, it will look something like the image below.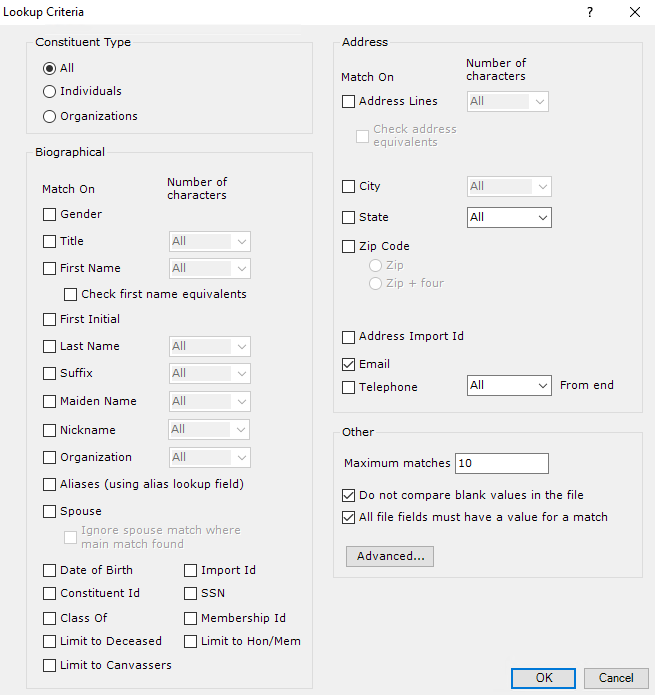 The combination of selections made on this screen will all need to match in order for the Criteria Set to identify a match. For help with frequently asked Criteria Set questions, please see this knowledgebase article.