Importacular allows you to map constituent Ratings to import via the Prospect destination (this works with the Prospect module and not the Ratings tab for organisations that do not have the Prospect module). You can see a demo of adding Ratings here.
Below, you can see a sample of a Ratings mapping.

The data in your Description field needs to match the format that was indicated when the Rating Category was created. The Categories for Ratings can be found in Configuration on the table named "Ratings."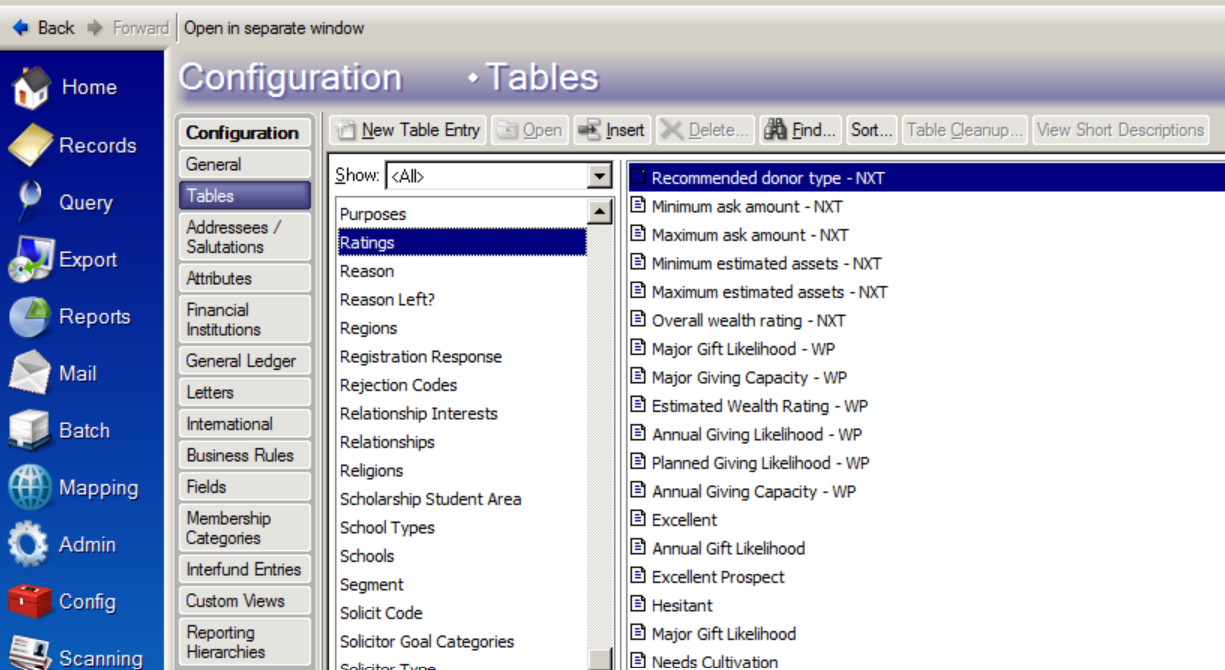 When you create a new Rating, you will see a screen like this: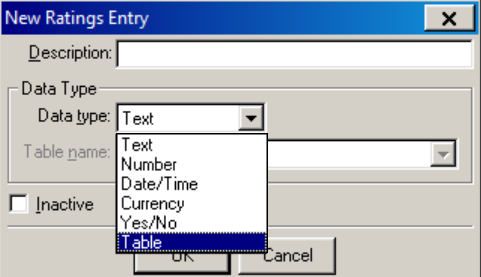 The Description in this screen will be your Category when importing. The Data Type that you choose will determine what format the Description field in your Importacular Ratings Mapping should be in.
The Area Settings for Ratings allow you to select what to do with Ratings data that matches data in Raiser's Edge (you can also select what constitutes a match).