Installation
When you download Importacular from Zeidman Development and unzip the compressed file, there are two applications that can be installed:
The main Importacular installer.
Scheduled Importacular. This should only be installed by those that have purchased that module.
Run the main Importacular installer.
The installation is straightforward. In each case run the setup.exe file and follow the wizard.
Please ensure that The Raiser's Edge and any other programmes are closed before starting your installation.
Activation
Once you've installed Importacular, go to your PlugIns tab to open Importacular.
When you first open it, you will be prompted to review your Security Settings.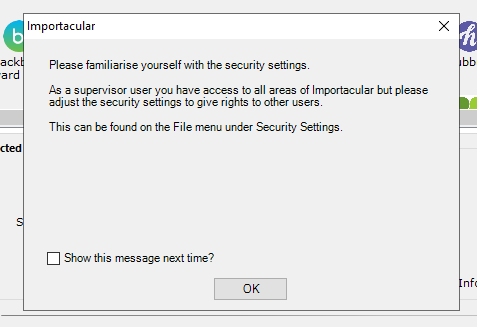 After you click OK, you will be prompted to Activate Importacular.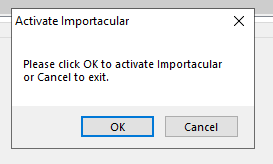 Click OK and you will then be able to activate Importacular with your ZeidZone credentials.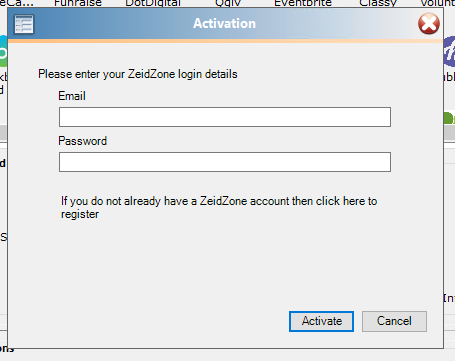 Activation will register your copy of Importacular with Zeidman Development. The process sends your organisation name and Raiser's Edge serial number to our secure servers. This generates a registration code that is unique to your installation. When Importacular is activated, you will be able to use the tool.
You are now ready to get started with Importacular!