The Awards Mapping in Importacular links to the section of the same name on the Volunteer tab of the Constituent record.

Below, you can see a sample of the Awards Mapping area.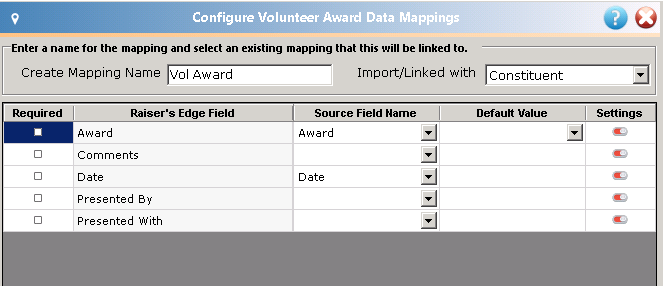 Be sure to review the area settings for the Award mapping to ensure that you handle matched data correctly.